Grass runway on track
25 Jan 2016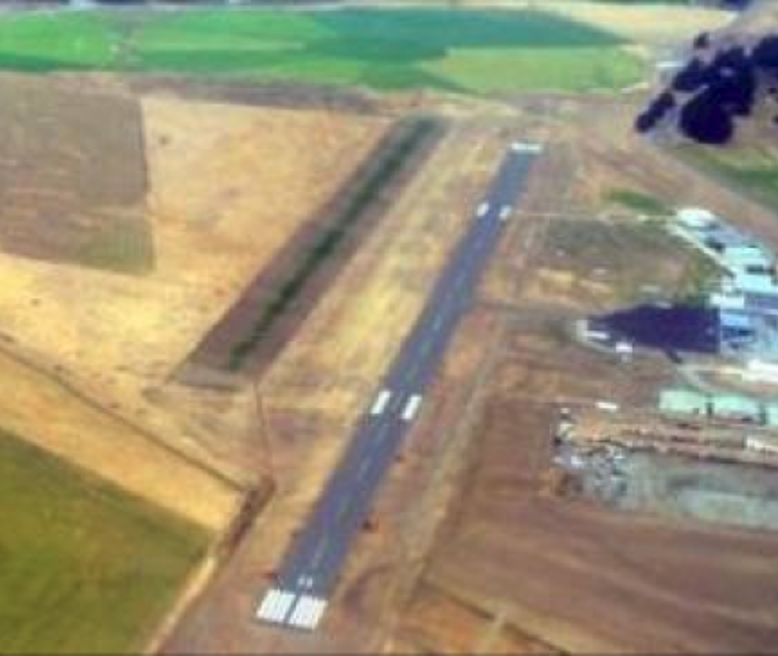 Wānaka residents and visitors are all doing their bit to keep the new grass runway green at Wānaka airport.

A $170,000 irrigation system installed over the past 18 months takes water from the Queenstown Lakes District Council Project Pure wastewater treatment plant and applies it to a 950m by 30m strip of grass running the length of the airport.

The grass was sown in November and is growing well, helped along by nutrients in the UV-treated water. Wānaka Airport Operations Manager Ralph Fegan said there had been a bit of a smell with the water at times over Christmas, when Project Pure was running at its peak, but the smell was disappearing.

He believed it was the first time in New Zealand treated wastewater had been used to irrigate a runway. Ralph said it had taken him about five years to get the system operating. The Otago Regional Council had been very keen for the system to be installed, so the treated water was recycled, rather than just allowed to run away underground, which makes it a win-win for the Project Pure plant and also for the airport.

It is hoped that the runway will be ready for use for the Warbirds Over Wānaka Airshow at Easter. It will depend on the weather between now and then. Once the new runway is fully commissioned, the existing, non-irrigated, grass runway will be closed.

The new runway is sited between the airport's main, sealed runway and a newly developed helicopter training area further north towards the Clutha River.