Safe Drone Flying
Globally, drones (also referred to as Unmanned Aerial Vehicles (UAVs) or Remotely Piloted Aircraft (RPAs)) are becoming increasingly popular and more affordable. In New Zealand this is resulting in larger numbers of drones being flown for recreational and commercial purposes.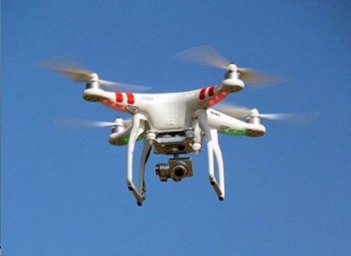 Wānaka Airport supports and encourages operators to familiarise themselves with the Civil Aviation Rules governing drone use, including new rules which were introduced on 1 August 2015. Their primary purpose is to ensure that aviation safety is maintained and drone operators are taking responsibility for ensuring the safety of their operations and of the surrounding airspace.

If you're keen to stay up to date with the latest news, register on airshare.co.nz today.
Register for Airshare news
Airshare – your online information hub
Drone operators are responsible for ensuring that their flights comply with Civil Aviation Rules. Penalties can be tough for flying drones outside of aviation rules or without the correct permissions so an online hub called Airshare. www.airshare.co.nz has been created to help operators find all the information they need to fly their drone safely. Airshare has been developed by Airways New Zealand in collaboration with Callaghan Innovation, Civil Aviation Authority (CAA) and the industry body UAVNZ, and is widely supported by the commercial UAV community and recreational flyers
Airshare is quick and easy to use and provides:
Flying rules around Wānaka Airport
Civil Aviation Rules include restrictions to flying drones within a 4km radius of an uncontrolled aerodrome unless:
The flight is agreed in advance with the aerodrome operator at least 24 hours in advance
The drone is launched downwind of an active runway
Each pilot has an observer in attendance while the aircraft is in flight
The drone is not operated any higher than 400 feet (120m) above ground level
Any drone flight within controlled airspace must be authorised by Airways Air Traffic Control and approval would be subject to the drone operator meeting certain necessary prerequisites, including a demonstrated understanding of the Civil Aviation rules.
Operators need to be aware of other relevant airspace restrictions as well. Drones need to be flown below 400 feet (120m) above ground level, during daylight hours only, within visual line of site, and in a manner that does not create a risk or hazard to aircraft, or to persons or property.
Operators who intend to fly over public spaces also need to get permission from the land owner. For example, if an operator wants to fly over a park or beach, they will need to get permission from the local council.
If a drone is under 25kg, the operation of it is governed by Civil Aviation Rule Part 101 unless the operator holds a Civil Aviation Rule Part 102 Unmanned Aircraft Operator Certificate.
If a drone is over a maximum weight of 25kg, the operator will need to hold a Civil Aviation Rule Part 102 Unmanned Aircraft Operator Certificate.
How to report unsafe flying
If a drone presents an immediate danger, please call 111 and ask for police.
To report a rule breach, contact Civil Aviation Authority by emailing isi@caa.govt.nz or freephone 0508 4 SAFETY (0508 472 338).
You will need to provide the time and location of the incident, and any other details about the person flying the drone.