Behind the hangar doors with….. Twenty24
10 Aug 2017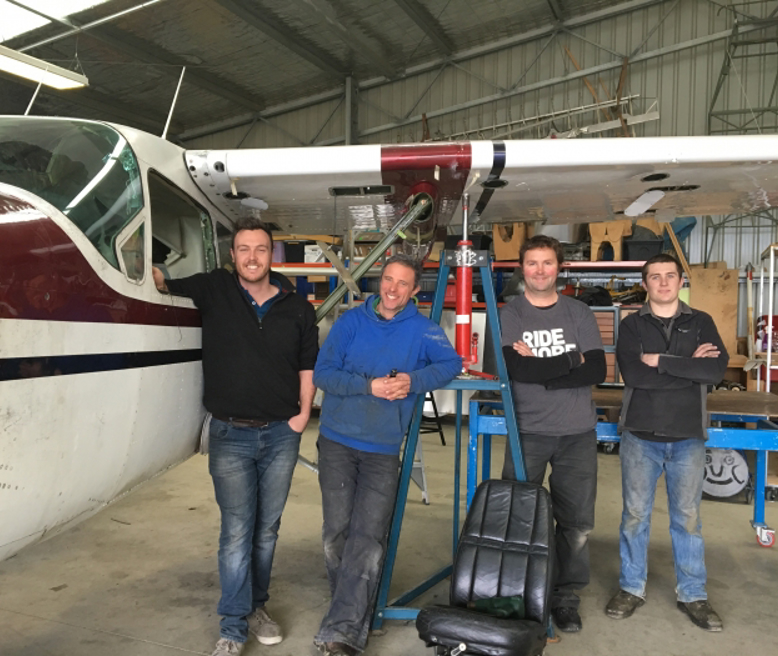 Callum Smith, director of award-winning Aircraft Restoration and Maintenance Company Twenty24 Ltd, started his aviation career 25 years' ago as a 16-year-old learning to fly out of Ardmore near Auckland.
While his love of flying kept his interest as a hobby, turning this passion into a job and career was a little harder. After some thought, he decided to complete a fitter and turner course and during this time he helped restore an ex USA Air Force Cessna A37 Jet which really sparked Callum's interest in Warbird aircraft.
From here, Callum continued in General Aviation and Warbird/Vintage aircraft maintenance with several companies. Following the completion of 15+ engineering exams, Callum became a licensed aircraft engineer in 2006.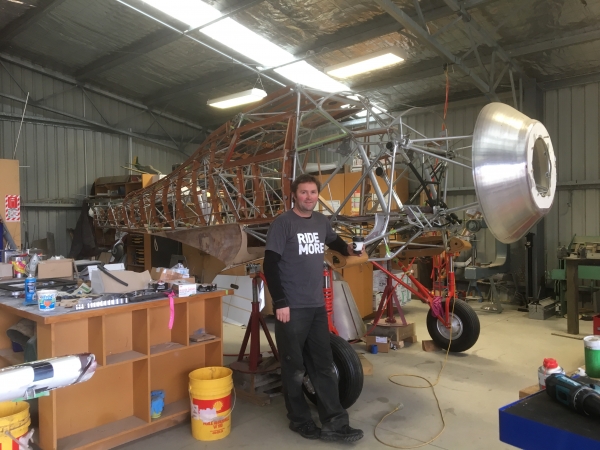 Callum's Wānaka Airport life started back in 2006 sharing hangar space and working for a large warbird restoration company, before purchasing the current hangar in 2014.
"Having spent some time here, I felt there was a need for specialist sheet metal and restoration in Wānaka and so I decided to bite the bullet and start a business of my own."

After 10 years in operation, Callum has gone from just one team member to five, including an apprentice, in a bid to teach others the skills he's built up over his 25-year career.
So why the name Twenty24?
To the uninitiated this may seem like an odd name, however delve deeper and you'll find that 2024 Aluminium alloy, aluminium made with copper as the primary alloying element, is used in 90% of aircraft building and so was an obvious company name for one specialising in building and restoring planes.
Twenty24 now looks after more than 70 planes, plus the unique restorations that come from all over New Zealand and the World.
Aircraft work has taken Callum all around NZ, Australia, USA and even a repair job in Kiribati in the middle of the Pacific Ocean.
"We repair, restore and maintain a variety of aircraft, specializing in vintage and warbird restoration and maintenance but have now spread our wings to include light sport aircraft, microlite building and race car parts," said Callum.
Callum and the team are currently restoring a 1938 Staggering, one of only six of this model ever built, which is certainly an unusual project. This particular plane originally crashed and burned in Australia but it wasn't until 2007 that current owners Cam and Tracey Hawley located the plane again and rescued it.
With the help of a parts plane recoverd from Perth in 2014, Twenty24 Ltd are restoring the plane to its former glory. The engine is being re-built offshore and will be shipped to Wānaka to complete the restoration.
"The challenge of restoring old planes to the level of craftmanship they were originally built to is something I enjoy," said Callum.
A lost craft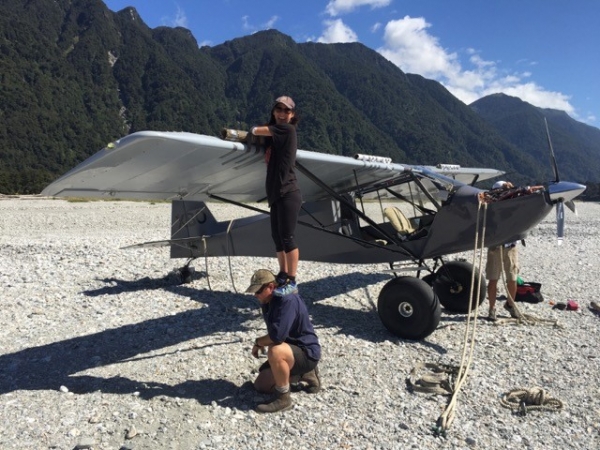 Callum admits the art of restoring vintage aircraft is in danger of becoming lost due to the aged population of vintage aviators, engineers and war veterans.
"It's something we, as an industry, have to be mindful of and we need to preserve the restoration skills along with the aircraft for future generations; There's certainly been a resurgence of youth interested in aircraft engineering and vintage aviation."
Callum employs an apprentice to do his bit to keep the craft alive and sees it as important to introduce and encourage young people into the Industry. The advent of on-the-job qualifications such as the ATTTO schemes in areas such as engineering, ground operations, leadership and flight operations have encouraged and enabled more apprenticeships.
The Warbirds Over Wānaka Trust has also recognised the need to engage youth in heritage aviation, offering pilot scholarships for youth to learn to fly vintage craft.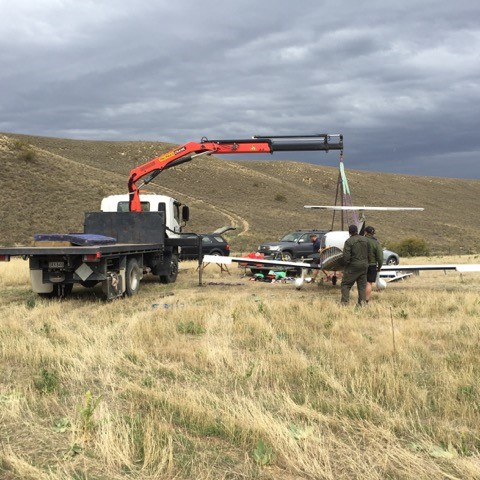 Challenging projects
One of the most challenging restoration projects Callum has been involved with to date was his work on the Russian Fighter, the Lavochkin LA9, the only one flying in the world.
"The manuals were in Russian, so translating these to try make sense of it was pretty tough going."
Another plane currently in residence at Twenty24 is a Cessna Skymaster 337, known for its unusual two engines mounted in the nose and rear of its pod-style fuselage.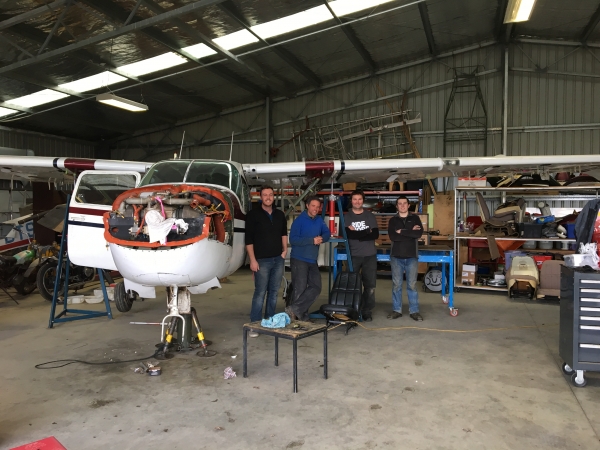 One that's just left the sheds was a World War 2 era Harvard. The Harvard suffered significant damage when it ground looped while landing at the airport on the Monday after the Warbirds over Wānaka International Airshow in 2016. After some TLC from Callum and the team – including repairing parts of one wing, the engine and undercarriage – the plane is now flying again.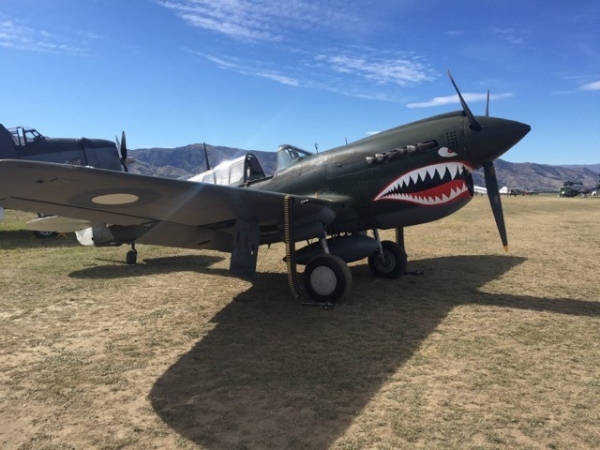 Callum and his team's expertise and knowledge was recently acknowledged when members of the Aircraft Owners and Pilots Association across New Zealand voted Callum and Twenty24 'Aircraft maintenance shop of the year for 2017'.
"There's something really satisfying about seeing a vintage aircraft fly again once you've spent hours working on it. It's a detailed job, with attention to detail and that takes time and care. Seeing these beauties fly again is certainly one of the reasons I love what I do."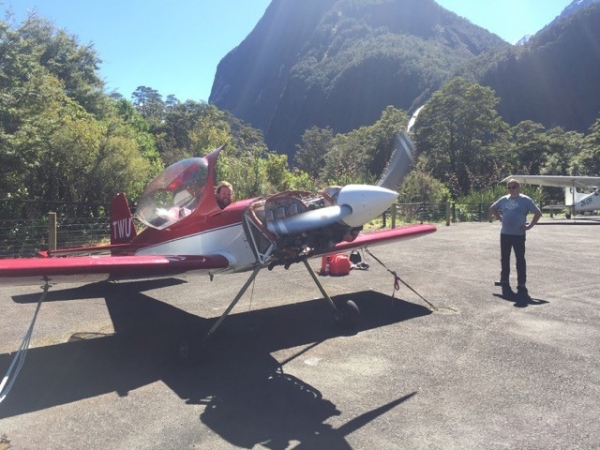 /p>
Some of Twenty24 Ltd's more specialist jobs
Major restoration of two Beech Staggerwings
P40 KittyHawk maintenance
Major structural repairs to Hughes 500 fuselages
Complete assembly and modification of a Skyranger Microlite
Regular maintenance of a Yak 3
Disassembling and packing of Alpine Fighter Collections Hawker Hurricane for overseas shipment
Assist with assembly of BF109 for Warbirds over Wānaka
Maintenance of P51 Mustang
Aircraft recovery'
Import and initial C of A's on several types including Cessna 337, Beech Bonanza, Cirrus Sr22, and Carbon Cub
View the video here of a Staggering - restored by Twenty24 - flying again:
Main Picture: James Odgers, David Drake, Director Callum Smith and Jamie Gibbard.
For more details on Twenty24 visit http://www.twenty24.co.nz