Flying to Wanaka Airport - What's possible today?
18 Dec 2018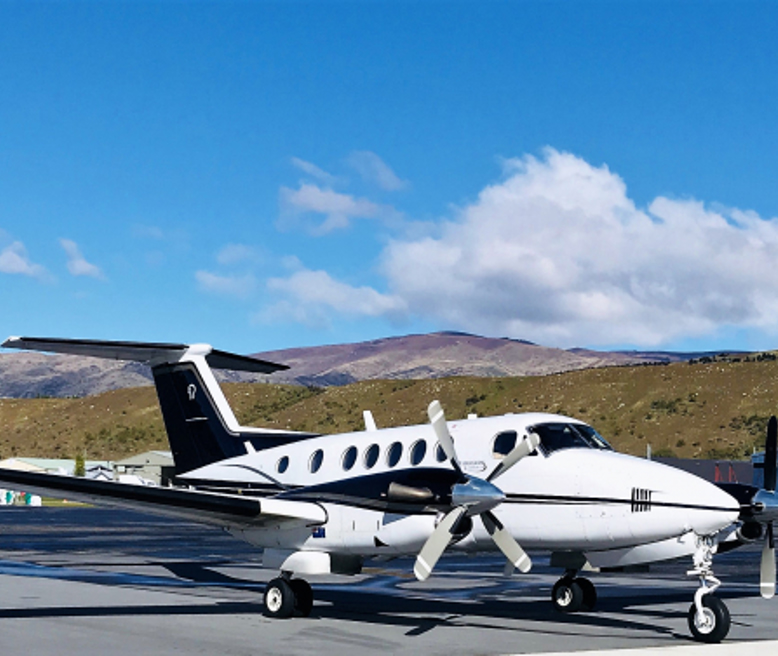 As we work on the details of the Wanaka Airport Master Plan, we're starting a series of blogs that celebrate the aviation history of WKA, unearth the stories of the Wanaka Airport community and delve deeper into all things aviation at Wanaka Airport.

In the first of our Wanaka Airport community stories, we look at what's happening at WKA today, the aircraft that currently visit us and what could land here with the current infrastructure and regulations.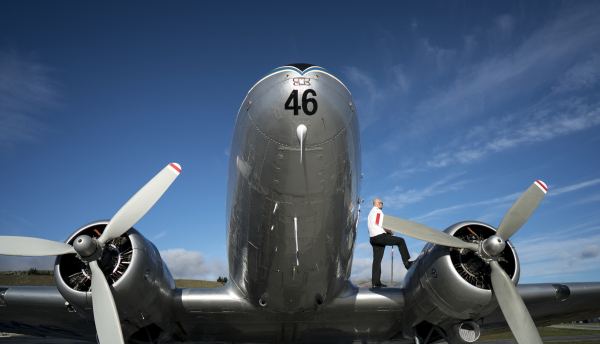 Wanaka Airport General Aviation Hub

Wanaka Airport has a proud aviation history and is the vibrant home to mainly general aviation aircraft, with recreational users flying alongside commercial helicopters and fixed-wing aircraft on a regular basis. Whether it's learning to fly commercially, flying for recreational purposes or sightseeing flights to Milford Sound or Mt Aspiring, WKA -as we're known- is a hive of activity.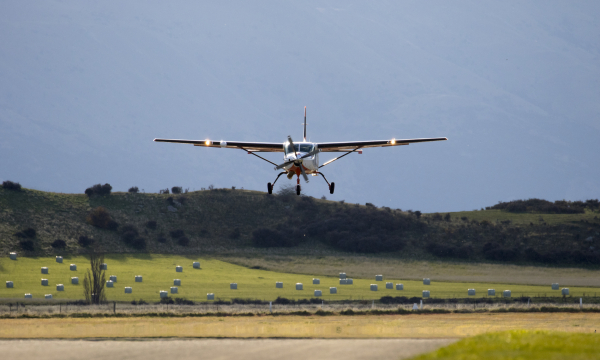 From time-to-time private or charter aircraft (such as Cessna Caravan, Beechcraft King Air, Corporate Jets and Pilatus PC12s) pay us a visit. Wanaka Airport also plays host to the twice-annual DC3 tour of New Zealand and during the bi-ennial Warbirds over Wanaka, other larger aircraft have landed here. Click here to view the video of the BAE 146 Whisperjet famously landing at Wanaka Airport in 1996 as part of the Warbirds Airshow.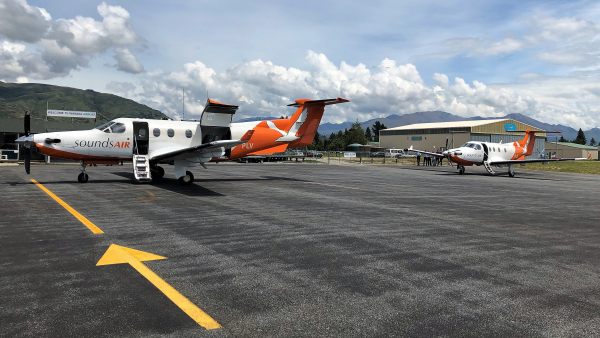 Part 139 Certification

Wanaka Airport is not currently CAA Part 139 Certificated and therefore unable to take regular scheduled passenger services with aircraft carrying more than 30 passengers.

The capacity numbers for the Bombardier Dash 8, ATRs and A320s are all more than 30 passengers and so these aircraft cannot operate regular scheduled passenger services into Wanaka at this time.

To become certified again, QAC, as the operator of Wanaka Airport, would need to apply to the Director of Civil Aviation and demonstrate that the airport complies with the provisions of Civil Aviation Rule Part 139. This includes certain infrastructure, facilities, personnel and other requirements. Compliance can take time to implement and achieve certification. Watch this space for our blog on Part 139 and what's needed for certification of Wanaka Airport.

Scheduled Passenger Aircraft

While, in theory, the ATR72-500/600 and Bombardier Dash 8 have the range to fly AKL-WKA, there are number of other operational requirements that airlines will consider when looking at routes for these aircraft which include holding fuel and alternate diversion fuel and routing, meaning it's unlikely they would use these aircraft on such a long route. For more information on fuel requirements for aircraft check-out the definitions here on Skybrary.
The types of aircraft and destinations that could be serviced to/from Wanaka will be considered as part of the detailed Master Plan process, due for completion late 2019.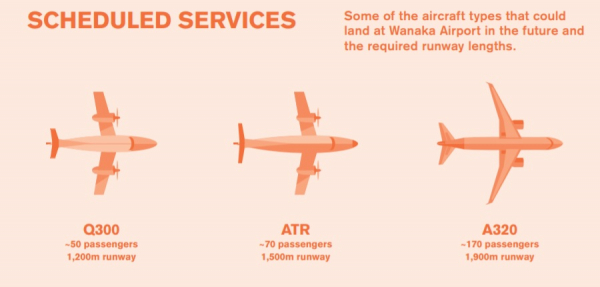 Join the conversation

Want to know more? Have a question about WKA you'd like us to answer? Get involved at our.wanakaairport.com and register for updates, news and to post your ideas and feedback or email conmmunity@wanakaairport.com .

Blogs coming soon….

Runway lengths and strengths
Part 139 Certification – the details
Wanaka Airport today – a thriving micro-economy