Let's start talking about tomorrow
1 May 2018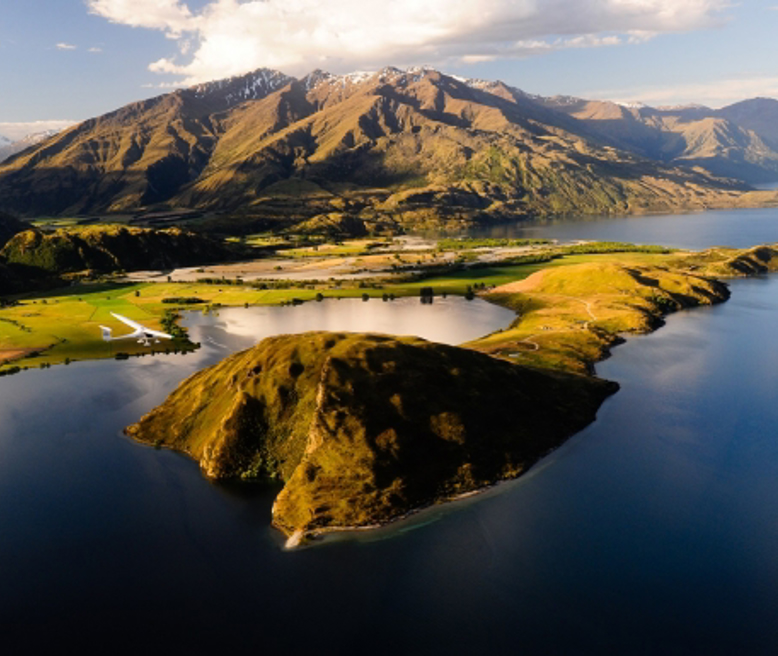 Wānaka community encouraged to join the conversation on the future of Wānaka Airport
Members of the Wānaka and broader Upper Clutha communities are being encouraged to join in the conversation on the future of Wanaka Airport later this month, to help inform the airport's future development.
A series of interactive community and stakeholder engagement sessions are being held on 21 and 22 May to bring people together to share their ideas in an open and interactive environment.
The sessions follow on from the signing of a long-term lease between Queenstown Airport Corporation (QAC) and Queenstown Lakes District Council for Wānaka Airport, which now enables future planning, development and investment.
QAC Chief Executive Colin Keel says everyone in the community is "encouraged to come along and get involved in the discussion and share their thoughts and ideas".
"The future development of Wānaka Airport will have a significant impact on the region's success. Potential growth can take many forms so we're interested in talking through what that could look like with those who live, work and visit the region," says Mr Keel.
There are a number of ways people can get involved. The in-person sessions will comprise small group exercises where attendees work through a series of questions to understand what the future Wānaka Airport could look like over the next 30 years. In addition, a new interactive online tool, called our.wanakaairport.com, will be launched from Friday 4 May as another way for people to give feedback.
"People can jump online and share their stories, images, thoughts, ideas and videos in Wānaka Airport's online community hub and see what others are saying," says Mr Keel.
"Wānaka Airport has a long and proud aviation heritage and future development should acknowledge this history. It's important for us to collectively consider what makes both Wānaka and the airport community special and ensure we work together to create an airport we are all proud of."
Feedback gathered online and at the events will help inform a long-term master plan for the airport, due to commence later this year, ensuring the airport is developed in a way that meets community needs and is consistent with QAC's four guiding principles - sustainable, adaptable, affordable and memorable.
Notes for media
Wānaka Airport 2045 Community Sessions
Venue: Peak Functions, Wānaka
Dates:
Monday May 21, 6-9pm – Tea, coffee, juice and light nibbles included
Tuesday May 22, 7-10am – Tea, coffee, juice and breakfast included
RSVPs essential due to capacity constraints. Click here to book your space.
More details can be found online
F: www.facebook.com/WanakaAirport/
E: community@wanakaairport.com
W: our.wanakaairport.com