Launch Attempt Scheduled for NASA Super Pressure Balloon
17 Apr 2017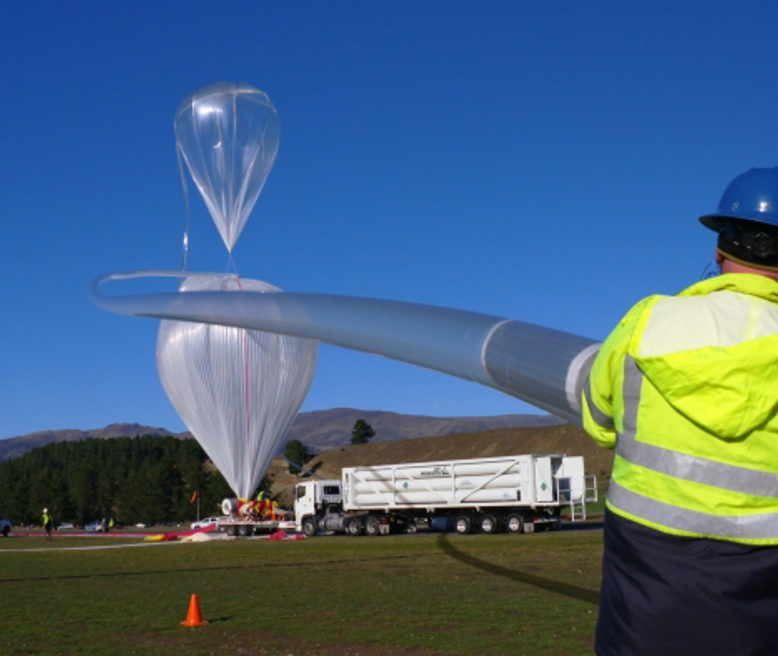 NASA is targeting Monday, April 17 (Sunday, April 16 in U.S. Eastern Time (EDT)), to conduct a super pressure balloon (SPB) test flight launching from Wānaka Airport, New Zealand, on a potential 100-day journey.

NASA will begin flight preparations in the early morning hours Monday and will continue to evaluate real-time and forecast weather conditions throughout the morning. If weather is conducive for launch, lift-off is scheduled between 8 and 11:30 a.m. locally (between 4 and 7:30 p.m. EDT Sunday, April 16).

This is the fifth scheduled launch attempt for NASA's 2017 Wānaka Balloon Campaign. A fourth attempt April 16 ended early due to poor weather conditions not conducive for a launch attempt.
Launch Viewing Information

Wānaka Airport officials advise that local residents and visitors will have the best vantage points for the launch from:

The Hawea Flat side of the Clutha River
Atop Mount Iron
On the hill on the Hawea side of the Red Bridge by Kane Rd.
The launch can be tracked in the following ways:

A live feed of the launch is available here: http://www.ustream.tv/channel/nasa-csbf-downrange-operations

Track the progress of the flight at the following link, which includes a map showing the balloon's real-time location, at: http://www.csbf.nasa.gov/newzealand/wanaka.htm

For mission status updates follow NASA's Wallops Flight Facility social media accounts www.facebook.com/NASAWFF www.twitter.com/NASA_Wallops

For launch updates follow on Wānaka Airport's Facebook page www.facebook.com/WanakaAirport

For the live broadcast from Wānaka Airport tune in to Radio Wānaka 92.2 FM

Super Pressure Balloon Facts

Volume of the balloon when fully inflated: 532,379 cubic meters (18.8 million cubic feet); about the size of a football stadium
Diameter of the balloon when fully inflated: 114.5 meters (376 feet)
Height when fully inflated: 68.96 meters (233 feet)
Altitude at float: 33.5 kilometers (110,000 feet)

Amount of balloon film used to make the balloon (the film is polyethylene—the same material used in sandwich bags, though our film is much stronger and more durable): 8.9 hectares (22 acres)
The weight of the balloon combined with the suspended weight (gondola, flight train, and parachute) is: 4,909 kilograms (10,821 pounds); separately, the balloon weighs 2,414 kilograms (5,321 pounds) and the total suspended weight is 2,495 kilograms (5,500 pounds