NASA returns to Wānaka for fourth year
25 Feb 2020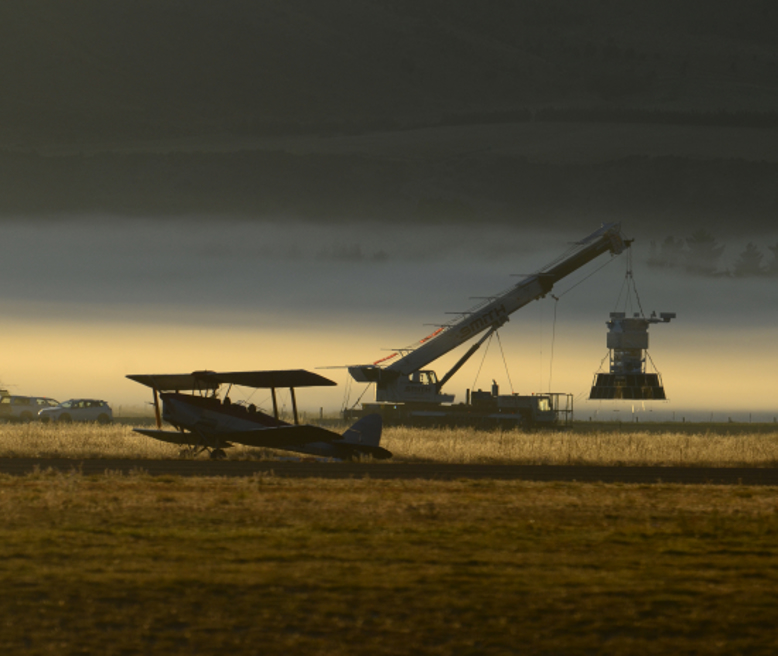 After three successful balloon launches in 2015, 2016 and 2017, NASA has confirmed its return to Wānaka Airport in 2020 for its fourth super pressure balloon launch. The team will be targeting mid-April for launch (after the Warbirds over Wānaka airshow).
NASA had planned to return in 2019 but had to postpone due to a government shutdown.
We'll be sharing more information on this year's mission as we receive it but here's what we know so far:
This year's mission will be critical to validating and certifying the super pressure balloon as an operational flight vehicle. Coming up in 2021, NASA is planning to come back to New Zealand for another test flight and then to use a super pressure balloon to launch the Galactic/Extragalactic ULDB Spectroscopic Terahertz Observatory (GUSTO) mission from Antarctica. GUSTO is a US$40 million mission that will measure emissions from the interstellar medium, which is the cosmic material found between stars. The data from GUSTO will help scientists determine the life cycle of interstellar gas in our Milky Way galaxy, witness the formation and destruction of star-forming clouds, and understand the dynamics and gas flow in the vicinity of the center of our galaxy.
This year the science payload will be the Compton Spectrometer and Imager (COSI) payload once again (NASA flew COSI in 2016 from Wānaka).
As with previous years, NASA is continuing to work on perfecting the super pressure balloon technology. This includes improvements to the launch collar electronics and better constructing the upper and lower fittings of the balloon to ensure the balloon stays pressurized despite the stresses from the heating and cooling of the day-night cycle.
Other fun facts:
The balloon is 532,000 cubic metres in volume when fully inflated (about the size of the Forsyth Barr stadium in Dunedin).
The balloon will fly at a "near-space" altitude of 33.5 km.
Wānaka Airport is an official global site for NASA's mid-latitude, long-duration super pressure balloon missions.
In 2017, NASA committed to Wānaka Airport as one of its global launch bases for up to 10 years, which allowed them to invest in building a dedicated launch pad to minimise disruption for airport operators and neighbours.
An advance team is starting initial preparations and the rest of the team will be arriving over the coming weeks.
Be part of the action
For more information and progress reports keep checking the website and 'like Wānaka Airport's Facebook page.
Watch the balloon launch! Immediately after lift-off, the balloon will be visible for miles around with the best viewing points being on the Hawea Flat side of the Clutha River, on Mt Iron or on the hill on the Hawea side of the Red Bridge by Kane Rd. There will be no public access to Wānaka Airport during the launch sequence, as per NASA safety protocols www.csbf.nasa.gov/newzealand/wanaka.htm.
To track the flight visit www.csbf.nasa.gov/newzealand/wanaka.htm
For more information on NASA's Scientific Balloon Programme, visit www.nasa.gov/scientificballoons