QAC reports solid half-year result
21 Feb 2019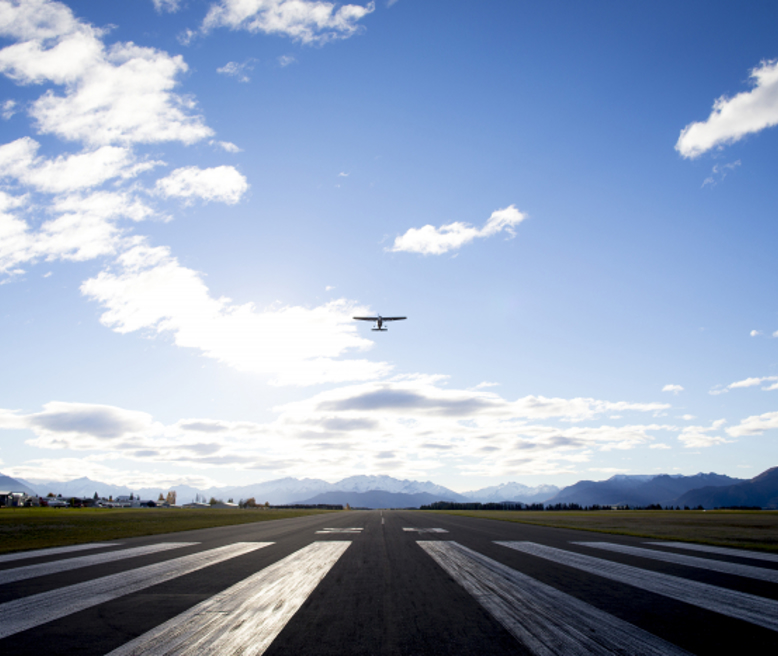 Queenstown Airport Corporation (QAC) has delivered a solid result for the six months ended 31 December 2018, reporting a Net Profit After Tax* of $8.3 million, down 6.3 percent compared with the same period last year, due to increased interest and depreciation expenses.

Interest and depreciation expenses were higher by 14.8 percent due to major investments in key infrastructure projects at Queenstown Airport, including a $7 million investment to fully resurface the aircraft parking area and the commencement of a $20 plus million programme of works to increase the capacity of the terminal and related infrastructure within the current footprint to accommodate a modest level of future growth.

Operating profit (Operating Earnings before Interest, Taxation, Depreciation & Amortisation) was $17.4 million, up 2.4 percent compared to the same period last year.

The result included contributions from both Queenstown and Wanaka airports, following QAC's signing of the 100-year lease for Wanaka Airport in April 2018.

An interim dividend of $1.0 million was declared and paid to QAC's two shareholders, with 75.01 percent payable to Queenstown Lakes District Council and 24.99 percent to Auckland International Airport Ltd. QAC remains on target to deliver a dividend for the full year in the range of $7.1 million to $7.5 million.

Between 1 July and 31 December 2018, total passenger numbers were 1,185,746, a 9 percent increase on the comparable period in FY18. International passenger numbers were 355,789, a 7 percent increase, and domestic passenger numbers were 829,957, which equated to an 11 percent increase.

Commercial general aviation movements at Queenstown Airport were slightly lower compared with the same period last year, with fixed wing and helicopter landings down 4 percent due to inclement weather and operators up-gauging their fleets to larger aircraft. Private jet landings increased by 7.3 percent.

QAC continued its excellent safety record, reporting no employee or contractor Lost Time Injuries. To support this record, a number of health, safety and security initiatives were implemented or improved. These included a new weather warning system providing automated advice on wind and severe weather conditions around Queenstown Airport. Further emergency response training and CIMS certification for staff, a new e-learning platform to streamline and improve the efficiency of health, safety and security training, and new cyber security measures were also implemented.

QAC Board Chair Prue Flacks said the organisation's half-year result was driven by strong performance across the business and underpinned by the continued appeal of the Southern Lakes region as an attractive place to live, work and visit.

"Queenstown and Wanaka airports are part of a national network of critical infrastructure assets which connect residents and visitors to the Southern Lakes region. QAC is responsible for managing these strategic assets on behalf of its two shareholders to ensure they are financially viable and sustainable, generate appropriate returns on assets, and contribute to the region's economic development and the wellbeing of its communities," said Ms Flacks.

"To achieve this, we must continue to plan long-term for sustainable growth and appropriately invest in infrastructure ahead of the curve to maintain the highest levels of safety, efficiency and customer service. The significant planning work we are currently undertaking for both airports will provide a robust and integrated roadmap to support the infrastructure required to deliver air services to the Southern Lakes region over the next 30 years.

"We are mindful that this work cannot be done in isolation and are committed to working with all our key stakeholders – including the council, local communities, business communities, airport communities, teams, shareholders, airline customers, and national and regional organisations – to ensure that we are aligned and that our strategic roadmap takes account of their feedback as well as the outputs from other long-term planning initiatives currently underway or being considered," said Ms Flacks.