Santa and his elves bring Christmas cheer to Wānaka Airport
4 Dec 2015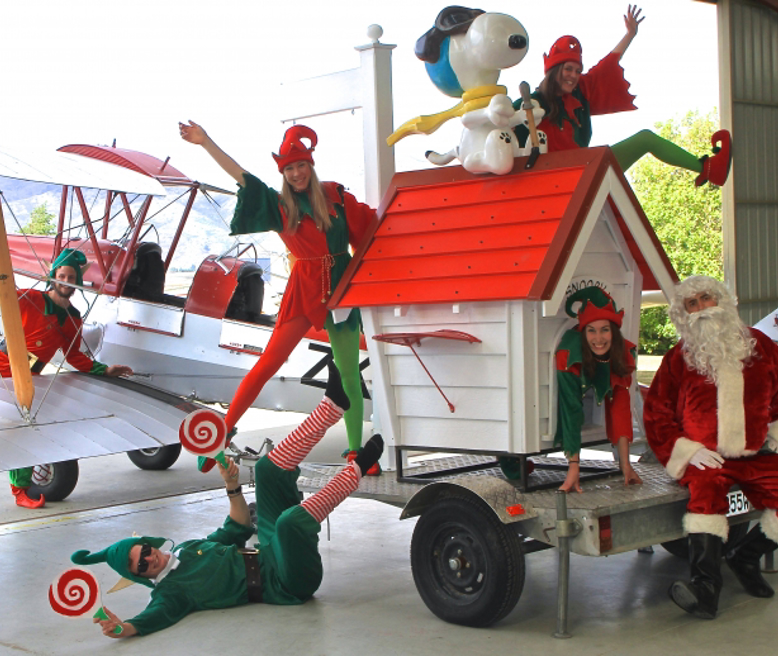 Locals big and small are expected to turn out in force to give Santa a warm Wānaka welcome when he and his merry band of elves pay a flying visit to Wānaka Airport on Sunday 6 December to spread some pre-Christmas cheer.

With a little help from his friends Classic Flights and Warbirds & Wheels Café, Santa will take off from the airport at 2.30pm and fly back to the North Pole with Pete the Pilot in his Waco biplane to pick up his three elves. They will return in Tiger Moths 15 minutes later and land near the Warbirds & Wheels diner at 2.45pm.

The local fire brigade will then transport the elves in style on the Big Red Fire Engine to Warbirds & Wheels where local children and families can sit on Santa's knee and lodge their present requests.

Classic Flights owner Julie Hendriks is looking forward to welcoming Santa back to the airport.

"Our Santa Christmas Mission event was a "huge success" last year so we asked Santa if he could make time in his busy schedule to come and visit us again this year. He said that he had loved his visit and the children of Wānaka were so well behaved that he'd love to come again."

"This is a great way of bringing locals together to celebrate Christmas, see some great flight displays and enjoy the festive atmosphere. There's plenty of family fun with a free bouncy castle, fire engine, Christmas music, balloons and decorations, and some delicious treats," says Mrs Hendriks.