Wānaka Airport named NZ Regional Airport of the Year
11 Sep 2015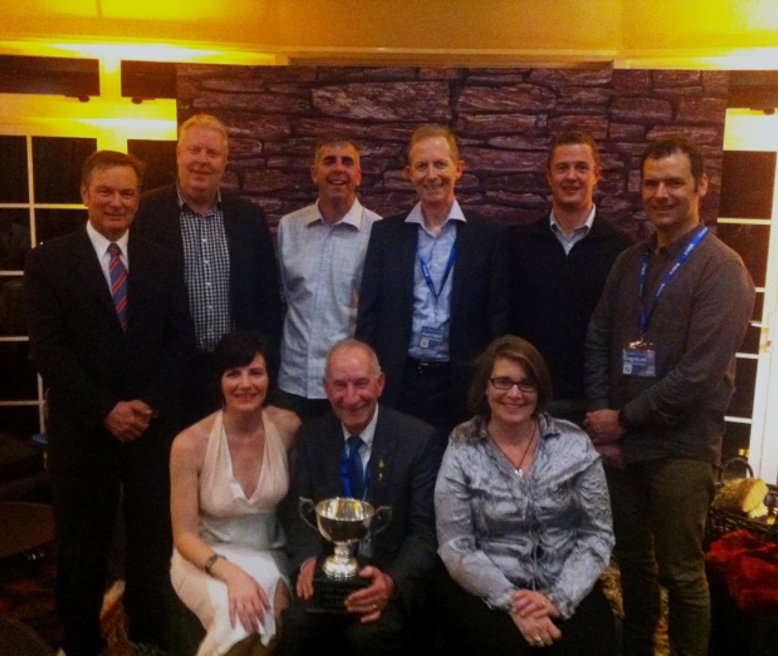 Wānaka Airport was named BECA Regional Airport of the Year at the 2015 New Zealand Airports conference in Taupo.

The accolade recognises Wānaka Airport's contribution to NASA's first mid-latitude southern hemisphere super pressure balloon launch from Wanaka in March.

NZ Airports Association CEO Kevin Ward said: "Led by Wānaka Airport Manager Ralph Fegan, this one project has generated multiple positives including the significant economic and tourism benefits for the region, and secured an ongoing role in the NASA balloon launch programme."

Mr Fegan accepted the award and said "that the success of NASA's visit was made possible by great teamwork and a hugely supportive local community base. It was a real privilege to work alongside NASA and the Columbia Scientific Space Balloon Facility and I thank them for choosing Wānaka Airport. There was a lot of collaboration required locally and nationally to get this project off the ground."

"NASA was absolutely blown away by the beauty of the region and the hospitality of the airport operators and local community so we're delighted that they're coming back next year." NASA will return in 2016 and is planning to launch its first scientific research payload on the massive super pressure balloon in April.

Queenstown Lakes District Mayor Vanessa Van Uden said "The project has brought significant economic benefits to both Wānaka and New Zealand with at least US$1.25 million injected directly into the regional and national economy this year. It has also demonstrated our commitment to Wānaka's community's vision which is to bring benefits to the district by attracting economic investment and innovative businesses."

"Thanks to a successful launch, Wānaka Airport is now part of a select global group of NASA test sites located in the US, Sweden, Australia and Antarctica and we've formed a strong working relationship with one of the world's most internationally recognised organisations."

Wānaka Airport is a Queenstown Lakes District Council-owned facility which is contracted to Queenstown Airport Corporation to manage.