Warbirds & Wheels wins NZ Airport Watering Hole of the Year
16 Mar 2015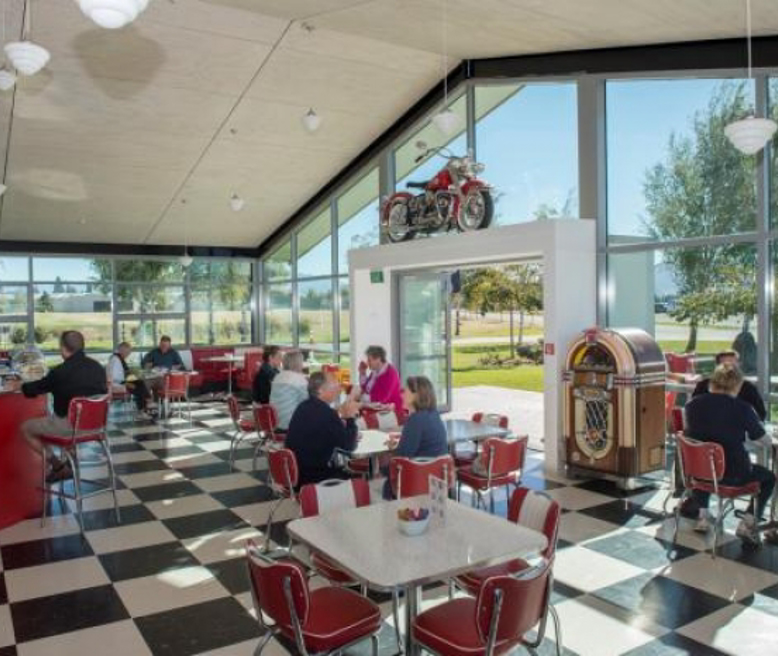 Wānaka's Warbirds & Wheels 1950s American-style diner was awarded New Zealand Watering Hole of the Year by the Aircraft Owners and Pilots Association (AOPA) on 15 March 2015.

The annual award, voted for by over 1,000 member pilots from across the whole of New Zealand, is awarded to the café thought to be the best in the country by the pilots who fly up and down the country.

Warbirds & Wheels was the clear winner and competed against another five nominated cafes in the country.

"Warbirds & Wheels caters so well for the aviation community and it's such a great place to catch up with everyone," said life member Brian Hore. Warbirds & Wheels diner has a1950s American-style theme with chrome red fixtures and fittings throughout, booth style dining, a Wurlitzer jukebox playing modern and vintage classics and a Harley Davidson. In keeping with the American theme, food to order is diner style with burgers, BLTs, wedges and other favourites and the long-neck milkshakes a real favourite.

Adding a Kiwi twist, freshly baked goodies are made on-site daily, as well as fresh panini, sandwiches and famous Warbirds pies.